EPDM Sponge Rubber is a closed cell sponge rubber product which makes it ideal for sealing applications.
The real name for this is Ethylene Propylene Diene Monomer. Used where oil resistance isn't a requirement and in many general gasket/seal outdoor applications due to excellent ozone, UV light resistance, weatherability.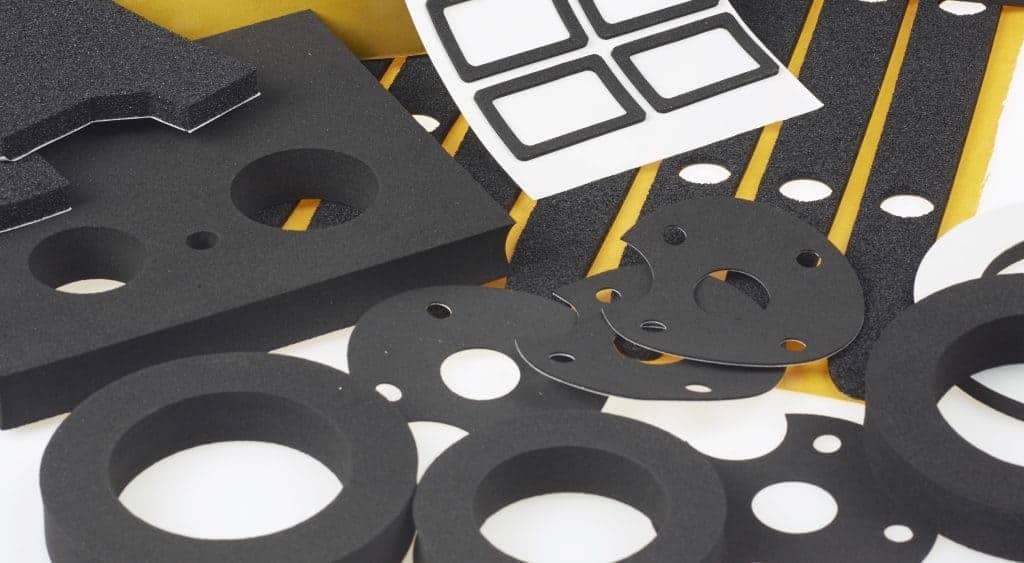 Neoprene / EPDM Blends
These are copolymers of Neoprene and EPDM closed cell sponge rubbers, which offer the properties of both grades of materials. The blend ratio's dictate the properties to a certain extent. Such foams are becoming increasingly the predominant grades, replacing both pure Neoprene and EPDM as a good General Purpose grade of sponge rubber.
Used where low resistance to oil and UV/Ozone is necessary but a degree of fuel and oil resistance.
Flame Retardant classification to UL94 HF 1 is available. The foams can be supplied with or without a self adhesive backing and can be cut into coils for sealing tapes.
Intec Foams manage both large and small enquiries, we are here to help.
Should you have a specific requirement or enquiry for these products or any other potential application, please give us a call on 01283 225796 for a friendly impartial discussion, or simply complete our online web form or email us at: info@intecfoams.co.uk and we will respond immediately.
Properties
Excellent Acid/Alkali & steam resistance
Lower cost to Neoprene
Good abrasion, weathering & ozone resistance
Poor oil & solvent resistance
Standard temperature resistance +90° C continuous / +100°C intermittent
FR to UL94, FMVSS 302
Typical Uses
Weatherstrips
Low cost Seals & Gaskets
Automotive
Mouse Mats
Light Seals
Vibration Damping
Mounting Tapes
Other grades are available, so please ask us if there is something specific required.