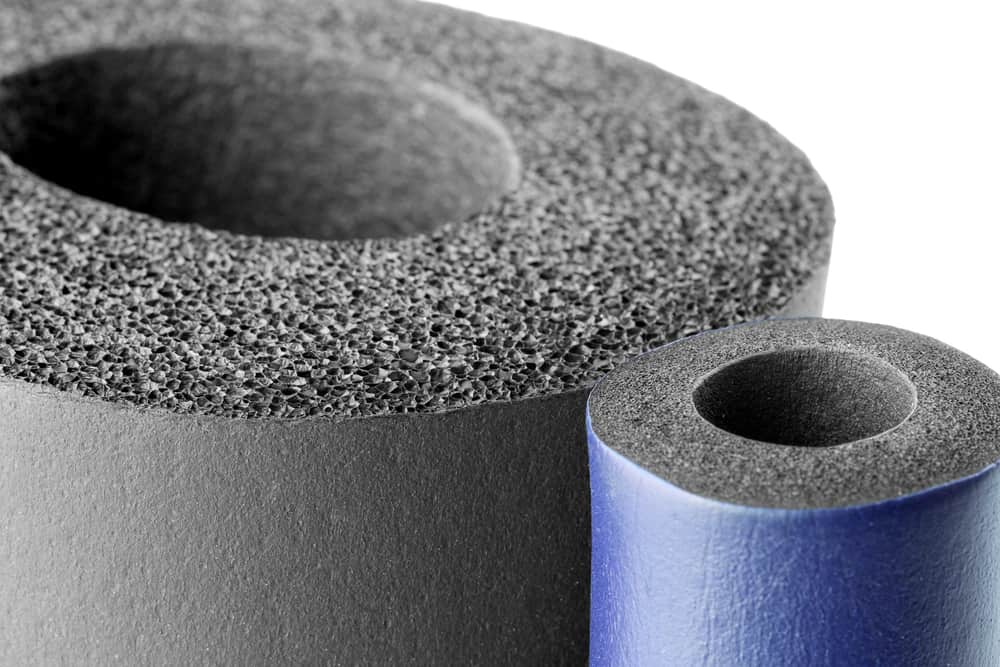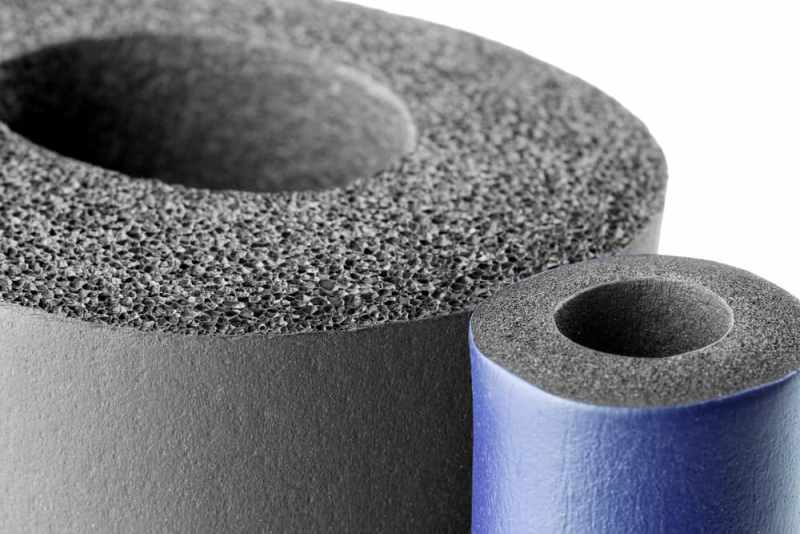 When PVC and Nitrile are combined by polymerisation, they product is a soft, closed cell sponge rubber which needs a low deflection force to create a seal.
PVC/Nitrile (NBR) Sponge Rubber ST-O – (BS 476 class O)
Used as a low density thermal insulation foam in Building & Construction. It is available in sheets, rolls or in tubes. The rolls are either skin/skin or skin/cell depending on the thickness required. It can also be converted into strips or gaskets and if required a self adhesive can be applied. We have a range of different inside diameters and wall thicknesses in semi split tube format with skin on the outside.
The foams can be supplied with or without a self adhesive backing in sheet or roll format and can be cut into coils for sealing tapes.
Excellent resistance to acid, fuel and oil
Density: 60 – 90 Kg/m³
Soft with low compression force to create a seal
Low compression set
Ozone resistant
Chemically inert
Temperature range from +85°C to – 50°C (+110°C in Tube format)
Fire Retardant to BS476 pt. 6 & 7 Class O
Typical Uses:
Oil Seals
Cushioning
Vibration Dampening
Shock Absorption
Pipe Lagging
Thermal Insulation
Construction Applications
Medical Applications
KCELL – Supersoft PVC/Nitrile (NBR) Sponge Rubber – semi-closed cell
This very versatile, semi closed cell NBR blended foam is suitable for a number of applications. It is available in continuous 10 metre roll form, sheet form or can be converted into strips/gaskets if required. Can be supplied as skin/skin or skin/cell depending upon te thickness required (3mm – 32mm).
Density is approx. 95 Kg/m³
Supersoft feel
High quality sealing and durable
Easily compressible with good recovery characteristics
Superb Ozone Resistance
Good Weathering and UV properties
Excellent Sound Absorption
Fire Retardant to UL94 V-O – self extinguishing
Sealing between uneven gaps
Thermal insulation where gases or fluids need to have a degree of passage.
Air & Water sealing
Available in Rolls 10m x 1m and in different thicknesses (skin/cell)
Intec Foams can apply a self adhesive and cut to size and shape where necessary.
Coils, Strip, gaskets, seals