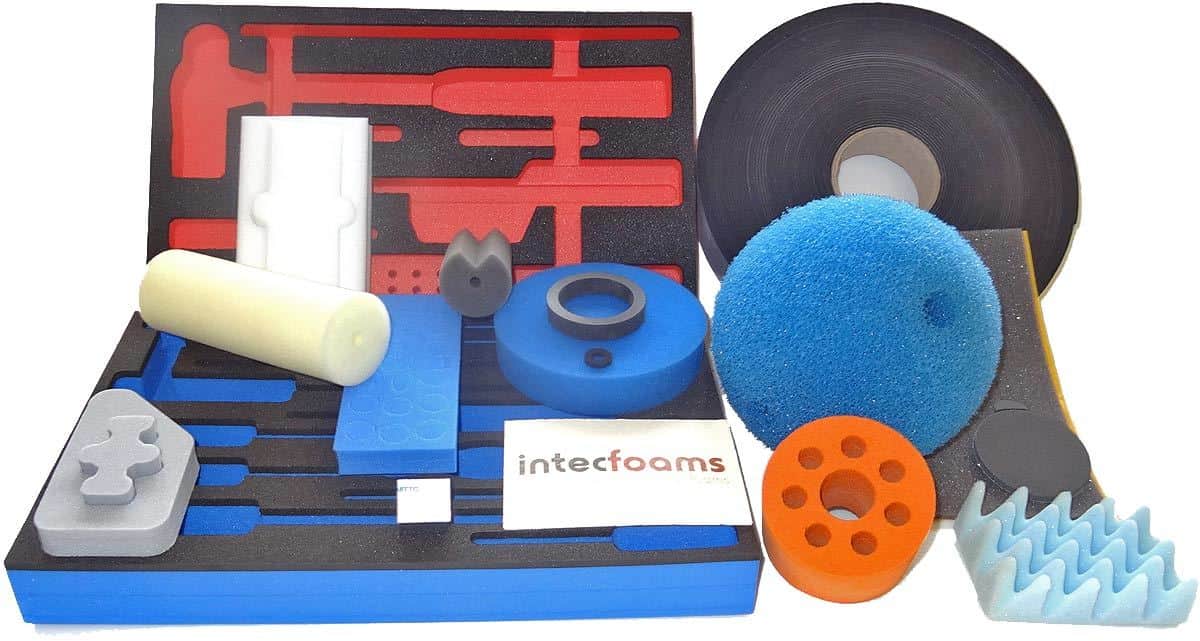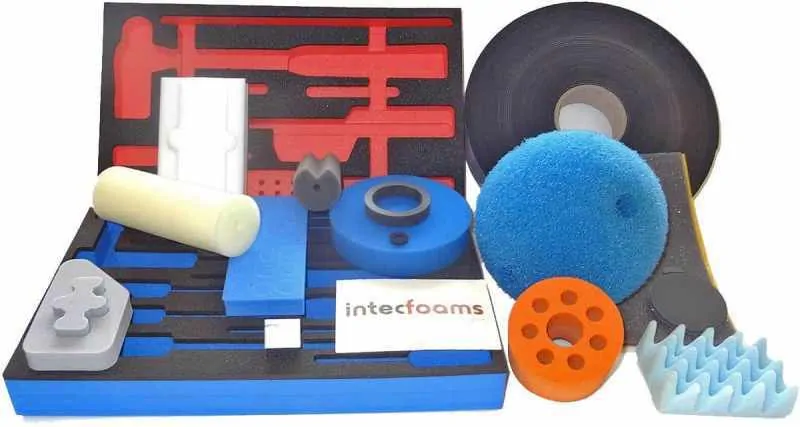 Foam Conversion: Cutting, Routing, and Profiling
Foam Conversion is the process of shaping and cutting foam to size and requirements. We generally work on bespoke prjects for trade and industry sectors. These can include healthcare, environmental, building, acoustics, insulation and more. From the base concept of taking sheets or rolls of foam, the conversion process can produce a tailor made foam entirely to your required size and shape.
We are an experienced foam company and have worked on numerous large scale projects from small startups to national companies. We  We provide trade and industry with foam products made to your requirements and purposes.
Conversion Processes
Splitting – creating sheets of foam from large blocks
Band-knifing – cutting into squares or rectangles using a very sharp blade
Die Cutting – cutting into 2-D shapes using a die stamp (similar to a pastry cutter)
Log Cutting – create coils from a Jumbo roll of foam
Routing – 3D CNC cutting of closed cell Polyethylene foam to create cut outs at various depths in the foam.
Contour Cutting – create 3-D shapes from a block of Polyurethane Foam
Egg Box Profiling
Angle Knifing
Kiss Cutting. Creating 2D shapes with a self-adhesive backing. The product is left on the release paper for easy removal.
Lamination – applying self-adhesive backings, foils, brushed nylon, PVC or other substrates
Spray coating with a fine mist of PVC to create a barrier coat to seal holes in open cell grades
Flash Cutting. CNC cutting which can create small volume runs without the need for tooling. Creates parts with parallel edges (die cutting creates concave edges)
Waterjet Cutting – using a high power jet of water to cut the foam
Turning and Boring – we can create rollers up to 400mm long in PU foams
Sewing
For more information please give us a call or fill out the enquiry form