EPDM Foam Sponge Rubber is a closed cell Foam Rubber which makes it ideal for sealing applications
The real name for EDPM foam Sponge Rubber is Ethylene Propylene Diene Monomer. This  rubber sponge foam is used in many general gasket/seal outdoor applications where oil resistance is not required. EPDM Foam Rubber has excellent ozone, UV light resistance, and weather resistance.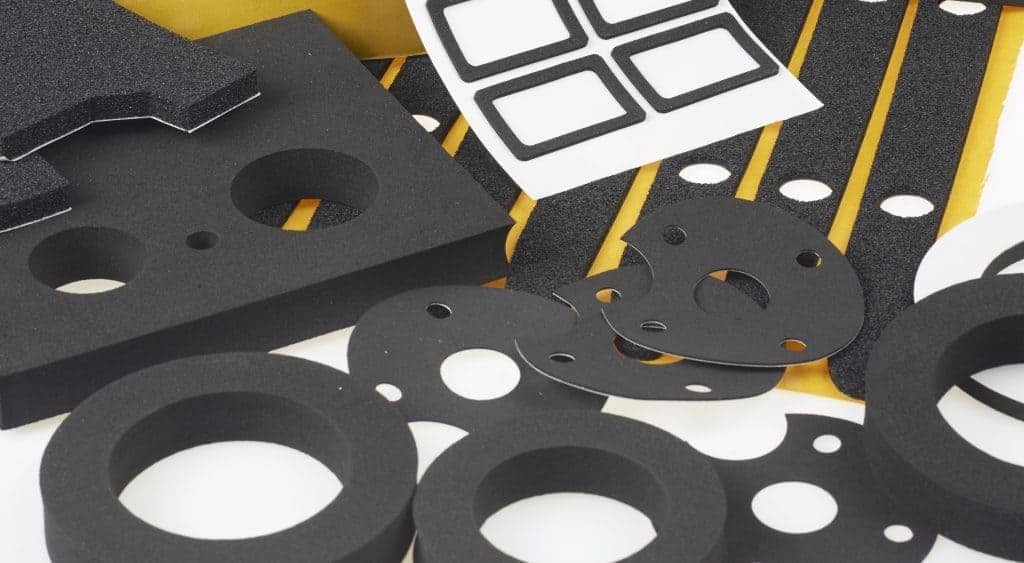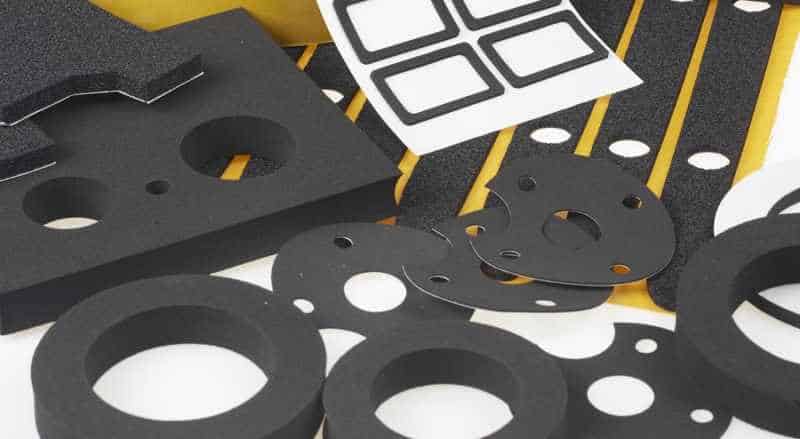 Neoprene / EPDM Sponge Rubber Blends
These foam and rubber blends are co-polymers of Neoprene and EPDM Foam, which offer the properties of both grades of materials. The blend ratio's dictate the properties to a certain extent. Such foams are becoming the predominant grades for industry. They are replacing both pure Neoprene and EPDM as a good general purpose grade of sponge rubber or foam.
Used where low resistance to oil and UV/Ozone is necessary but a degree of fuel and oil resistance.
Flame Retardant classification to UL94 HF 1 is available. The foams come with or without a self adhesive backing and can be cut into coils for sealing tapes.
Intec Foams manage both large and small enquiries, we are here to help.
EPDM Foam Properties
Excellent Acid/Alkali & steam resistance
Lower cost to Neoprene
Good abrasion, weathering & ozone resistance
Poor oil & solvent resistance
Standard temperature resistance +90° C continuous / +100°C intermittent
FR to UL94, FMVSS 302
Typical Uses for EPDM Foam Rubber
Weatherstrips
Low cost Seals & Gaskets
Automotive
Mouse Mats
Light Seals
Vibration Damping
Mounting Tapes
Other grades are available, so please ask us if there is something specific required.