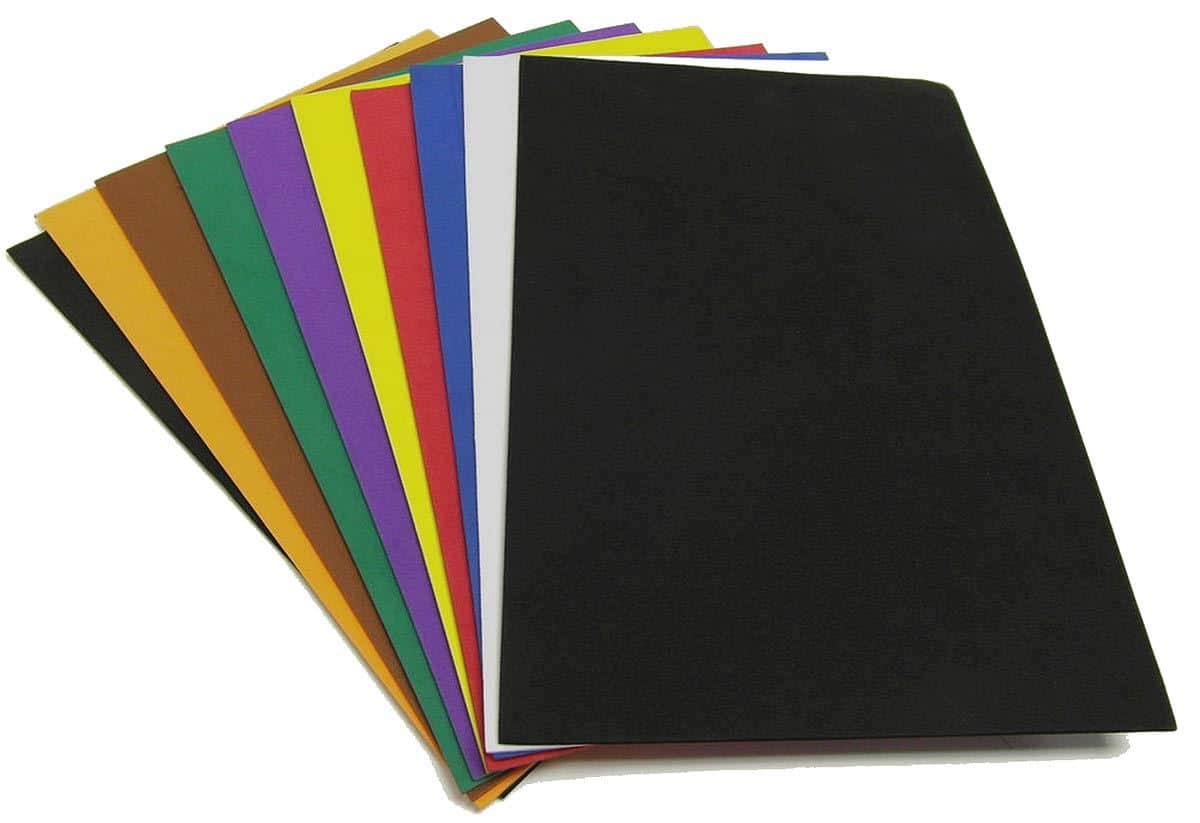 EVA Foam is commonly known as Expanded Foam or Foam Rubber
We supply and convert EVA Foam, otherwise known as Ethylene Vinyl Acetate. Products can include Foam Sheets, Expanded Foam Rubber, Mats, and more for use in industry and commercial applications. as EVA is closed cell foam, it is particularly suited to gaskets or similar applications.
EVA foam is a Co-Polymer of Ethylene and Vinyl Acetate. The foam is closed cell and impervious to liquids, so has applications such as use as a sealing foam. It can also be used in IP rated products or as an insulator. The vinyl acetate gives EVA foam a more rubbery and resilient feel. This is in contrast to Polyethylene foam at the same density. Polyethylene foam (PE Foam) and EVA as they are so alike that you will often get people referring to PE as EVA foam.
EVA Foam is a polymer that approaches elastomeric materials in softness and flexibility. It can however, be processed like other thermoplastics.
There are 3 main densities as standard and readily available
EV50 grey
PE125EV red, yellow, green, black & blue(colours in 2mm and 6mm). Other thicknesses are available in black.
PE30EEV and PE45EEV are new products in black with extra EVA additive. MOQ's are a blocks worth.
EVA Foam : Properties
Closed cell,
Excellent recovery
Many densities, colours and hardnesses available subject to MOQ's
Light weight
Good low-temperature toughness,
Good stress-crack resistance,
Resistance to UV.
Little or no odour
Competitive with rubber and vinyl products in many applications
Excellent for printing on.
EVA Foam :  Usage
adding in equipment for various sports such as ski boots, hockey, boxing, mixed martial arts, wakeboard boots, water ski boots, and fishing rod ends.
Floats for commercial fishing gear
Shock absorber in sports shoes,
Childs toys
Orthotics
Traction Pads for surfboards & skimboards
Arts & Crafts
Sports Mats
Stable Mats and other equestrian products
Life Jackets
Many other potential applications