Intec Foams are specialists in the conversion and supply of Neoprene Foam Sponge Rubber. A versatile foam rubber used in many applications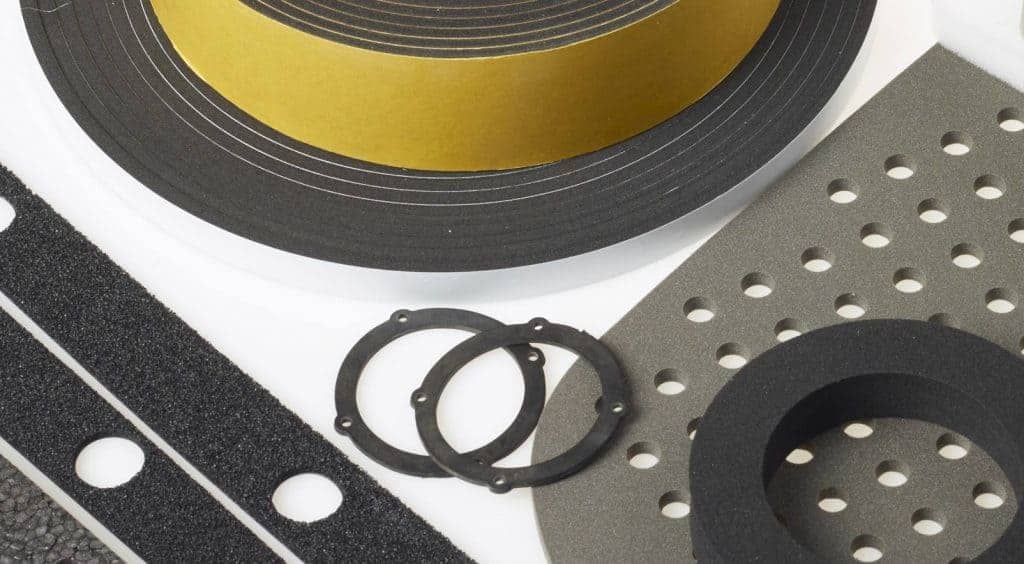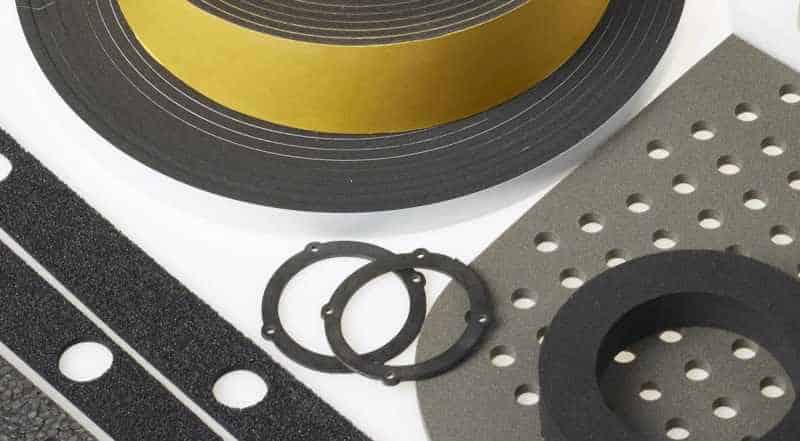 There are several different densities of Neoprene Foam Rubber which are manufactured in raw block form or in rolls. The flexibility of Neoprene means that the foams are suitable for a wide variety of applications requiring a rubber type foam which has good resistance and/or characteristics for different liquids. It is most widely known for its use in sports clothing and equipment.
With our vast experience and knowledge of Neoprene Sponge Rubber, we can help you in the selection of the correct grade and design of a finished foam product to keep unit costs down, and to help in keeping your own labour costs down in assembly.
Neoprene Foam Usage
Oil Seals
Automotive
Weather Stripping
Vent and Air Conditioning Seals.
Wet Suits
Seals & Gaskets
Equestrian Products
Medical and Sports Support Bandages
Neoprene sponge cord (different diameters available) for seals
Neoprene Foam Properties
Good Heat Resistance
Resilient
Temperature range: Generally -20 to + 100°C, but some higher temperature grades are available
Good for use in sea water, acids/alkalis, fats & grease, oil/ fuel resistance
Excellent Fire Retardant capabilities. FMVSS302, UL94 HF1, V0, BS 476 Class O
Neoprene Foam Grades
DK1410
120 – 160 Kg/m3, 40-45 Shore 00
DK1720
170Kg/m3, 45-55 Shore 00
DK1735
170Kg/m3, 50-60 Shore 00
Neoprene Foam Rubber Conversion
CNC Die cutting to create 2 dimensional shapes in the most economical way.
Log Cutting to create plain or self adhesive coils
Kiss Cutting – a method to produce self adhesive products; which are cut and left on the release liner to enable easy manual release of parts
Neoprene EPDM SPonge Rubber Blend
Neoprene EPDM are co-polymers of Neoprene and EPDM closed cell sponge, which offer the properties of both grades of materials. The blend ratio's dictate the properties to a certain extent.  Such foams are becoming increasingly the predominant grades, replacing both pure Neoprene and EPDM as a good General Purpose grade of sponge rubber.
Used where low UV/Ozone resistance is required but with a degree of Fuel, Oil and chemical resistance
Flame Retardant classification to UL94 HF 1 is available. The foams can be supplied with or without a self adhesive backing and can be cut into coils for sealing tapes.
Should you have a specific requirement or enquiry for these products or any other potential application, please give us a call for a friendly impartial discussion, or simply complete our online web form or email us at: [email protected] and we will respond immediately.